Active School
The Active Schools Committee finished off the year with some fantastic news! We have a new basketball hoop and set of fabulous rainbow basketballs in our yard thanks to the Croke Park Community Fund.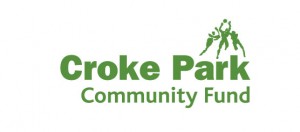 Earlier in the year the committee wrote to the Croke Park Community Fund asking them for funding to help us be more active in our yard and to improve our P.E. facilities. The Croke Park Community Fund made a very generous donation towards buying and installing our new basketball hoop and we are so happy!
.
The whole school have had great fun shooting hoops, playing games and improving their basketball skills.
Thank you Croke Park Community Fund!
Central Model Infants' School had a fantastic time participating in our annual Active Schools Week.
The Active Schools Committee also set the challenge of getting active every day for 60 minutes. We encouraged everyone to walk, scoot or cycle to school. We also set some fun active homework for the week that we could do with our families.
We were busy all week with so many different activities. We started our week off working on our skipping skills with Mark from Skip'n'Rope. We saw a huge improvement in our skipping skills after our focus on skipping skills and rhymes in term 1. We also shared a fantastic Race Day in Mountjoy Square with our parents. Each class had fun working on their balancing and jumping skills during the egg and spoon and sack races and we finished the day off with our sprint races. The teachers and parents also joined in and had a race of their own! Mr Kelly spent the day helping us work on our soccer skills, we hope there are a few future stars starting their career here in CMIS! We finished off the week with our activity day where the boys and girls got to try out so many different activities- skipping, climbing, throwing, jumping, G.A.A, basketball, soccer, an obstacle course and building.
Thanks to all the parents who supported us throughout the week and well done to all the pupils for getting active every day. We hope you keep it up over the summer holidays!