The school calendar for academic year 2018-2019 is available to download now. Calendar-2018-19
The Active Schools Committee finished off the year with some fantastic news! We have a new basketball hoop and set of fabulous rainbow basketballs in our yard thanks to the Croke Park Community Fund.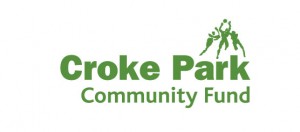 Earlier in the year the committee wrote to the Croke Park Community Fund asking them for funding to help us be more active in our yard and to improve our P.E. facilities. The Croke Park Community Fund made a very generous donation towards buying and installing our new basketball hoop and we are so happy!
.
The whole school have had great fun shooting hoops, playing games and improving their basketball skills.
Thank you Croke Park Community Fund!
What a year it's been! Click on the pictures and take a trip down memory lane as we look back on the wonderful year we had in the Treehouse. 
Autumn and the Botanic Gardens:
Malahide Castle:
Meeting the famous illustrator Korky Paul:
Trick or Treat?
Christmas celebrations:
Pancake Tuesday:
Card Creations:
International Assembly:
Classroom Fun: